As a pottery collector, I always enjoy getting together with other pottery collectors, so I was pleased to be able to attend the Ohio Valley China Collector's Club meeting in East Liverpool, Ohio. It's a small group of diehards who gather yearly to talk dishes. We've attended a few times in past years and I always enjoy learning something new. This year I was asked to make a presentation, so fortunately, I had some of my pottery photos on my computer and was able to put something together.
After the meeting, we visited meeting organizers and fellow pottery collectors, Marie and Marden in Cleveland.
People always ask us what part of the USA is our favorite. Our reply is that every place we go has its own interest and uniqueness. Jefferson, Ohio is a great example.
We chose Jefferson in NE Ohio because it has a Thousand Trails (Kenisee Lake) campground and we wanted to spend a couple of weeks of down time. We knew nothing about the area other than being near Lake Erie.
Once we got settled we quickly learned the area, Ashtabula County, is home to America's longest and shortest covered bridges! The longest, Smolen Gulf Covered Bridge is 613 feet long spanning the Ashtabula River. The shortest, West Liberty Street Covered Bridge is a mere 18 feet long over Cowles Creek. In total there are 18 covered bridges in the county.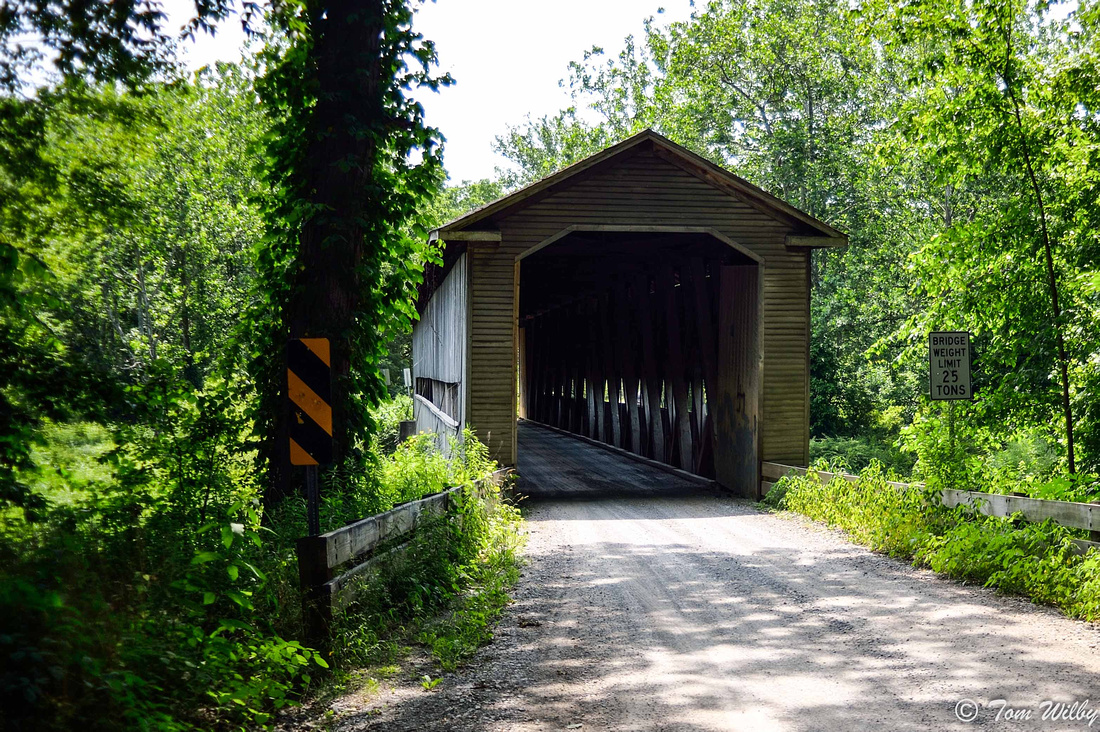 We also learned the area was part of the Underground Railroad with safehouses in nearby Astubula. Residents harbored escaping slaves waiting for safe passage across Lake Erie to Canada.
A nice bike trail (26 miles), the Western Reserve Greenway (rails to trails), was minutes away from our campground.
The area claims to be the Steelhead Trout capital of America and the Napa Valley of the East, with no less than 16 wineries. Something for everyone.
Looking for an antique shop, we took a drive to the neighboring county and stumbled on the annual OX Roast in Mesopotamia. Geauga County has the world's fourth largest Amish population, so horses and buggies are everywhere. The stores have hitching posts and, of course, you need to watch where you step.
Next month - Michigan.