Trying to stay cool, Tom and I decided to head north. We were looking forward to some hiking, so we went to Glacier National Park in Montana. Glacier has wonderful trails and we were lucky to have pretty good weather for most of our stay.
Wild Goose Island.
Lake McDonald Lodge with the iconic red buses.
Tom.
Jeanie on Highline Trail, overlooking the Going To The Sun Road.
Mountain goat by the trail.
If you go to Glacier, you can stay on the west or east side of the park. We chose the east side at St. Mary. This gave us access to the most interesting/beautiful side of the park. We were also close to the Many Glacier entrance of the park at Babb.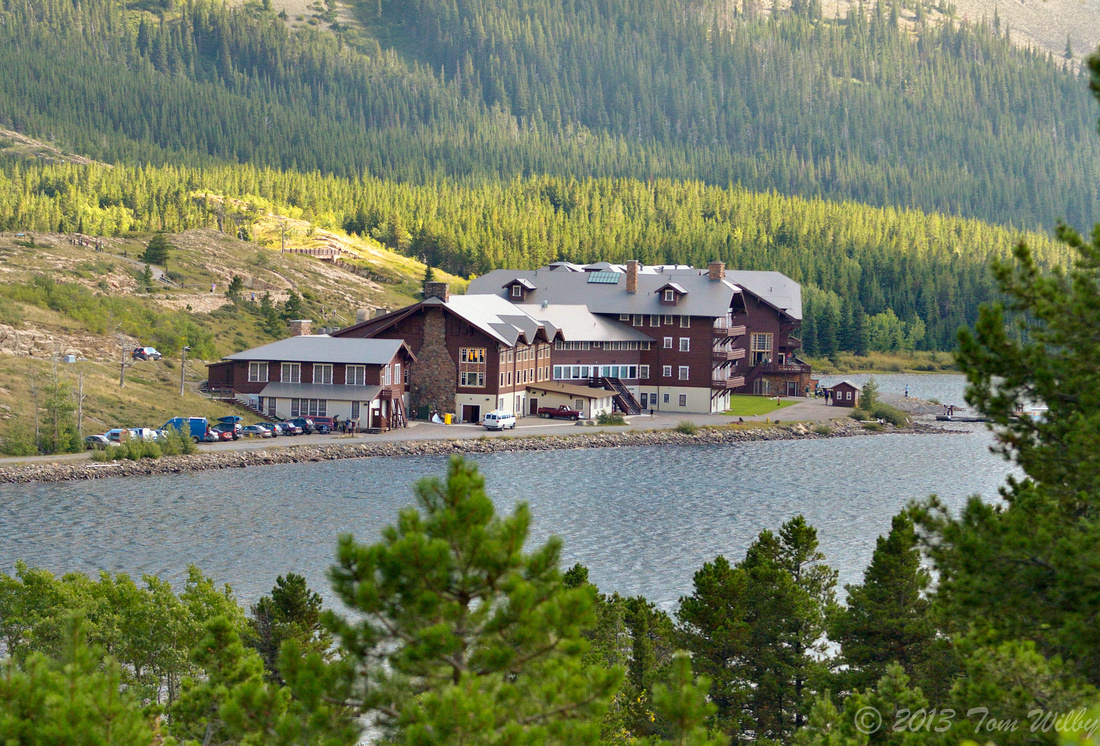 Many Glacier Lodge.
With over 700 miles of trails in Glacier, we were surprised to see my brother, Steve and sister-in-law, Vicki on one of them. Okay, we knew they were in the park and the general area they were in, but it was still a pretty good coincidence.
Vicki's uncle Jeff and Aunt Linda, Vicki and Steve.
Iceberg Lake.
Glacier extends into Canada, where their part is called Waterton Lakes National Park.
Black bear in Waterton.
Prince of Wales Lodge in Waterton.
Areas of the park started to shut down around September 15th. The Going to the Sun Road was getting ready to close at Logan's Pass. They prepare for winter weather and hustle to finish any road construction for the season. The lodges close shortly thereafter as well.
The weather is changing.
The weather was deteriorating as we headed for Coeur d'Alene, Idaho. We found enough good weather to take a drive along the 25 mile long Lake Coeur d'Alene which has over 109 miles of shoreline.
Next month: Seattle, Washington