We started October in Nashville where we attended a TCI rally. We toured Studio B and the Country Music Hall of Fame and found the best BBQ in town at Jack's.
The Everly Brothers, Connie Francis, Willie Nelson, Roger Miller, Elvis Presley, Roy Orbison, Dolly Parton and many more recorded here.
Order the brisket if you go to Jacks.
We saw a show at the Grand Ole Opry and walked around the Gaylord Opryland Hotel next door.
The Opryland Hotel is a destination in itself. All enclosed with lush foliage and boatrides.
This hotel is so large with so many meeting rooms, it's easy to get lost. Somewhere in there we ran across a group that was displaying the Heisman Trophy.
Heisman Trophy on display.
One of our fellow Tetoners, Dave, told us about a nice RV park on the Mississippi River near Memphis, so we made that our next stop. The park is Tom Sawyer's Mississippi River Park and located on the west side of the river in West Memphis, Arkansas. It's right on the river and we loved watching the barges day and night. The word was out and we were soon joined by fellow Tetoners, Bill and Sherry and Jack and Sandy.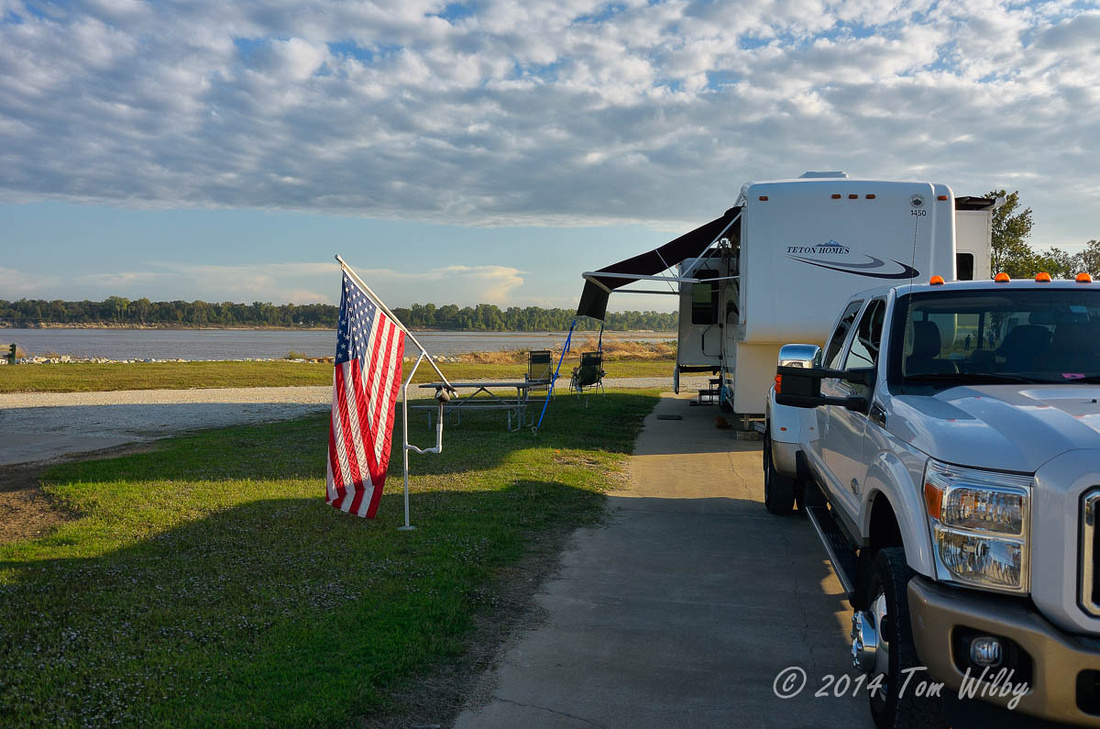 Front row on the Mississippi River.
Fun to watch the barges travel the river from the comfort of our home.
Many barges were six container across and seven long.
Of course we toured Mud Island and the Peabody Hotel.
Scale model of the Mississippi River on Mud Island.
Famous Peabody ducks take the elevator down from their penthouse to spend the day in the lobby fountain.
The crowds come to see the ducks swim in the fountain, but the real show is the beautiful Peabody hotel.
We hit a few BBQ places and our favorite was Rendezvous. (Memphis style BBQ is a dry rub.) Then we read some great reviews for fried chicken, so why not. So glad we did, don't miss Gus's Fried Chicken if you get to Memphis.
Bill and Sherry had visited Memphis before, so they made sure we saw the sights.
Sherry and Bill.
We were there for two weeks, so we hit Beale Street a couple of times. So much music in two short blocks.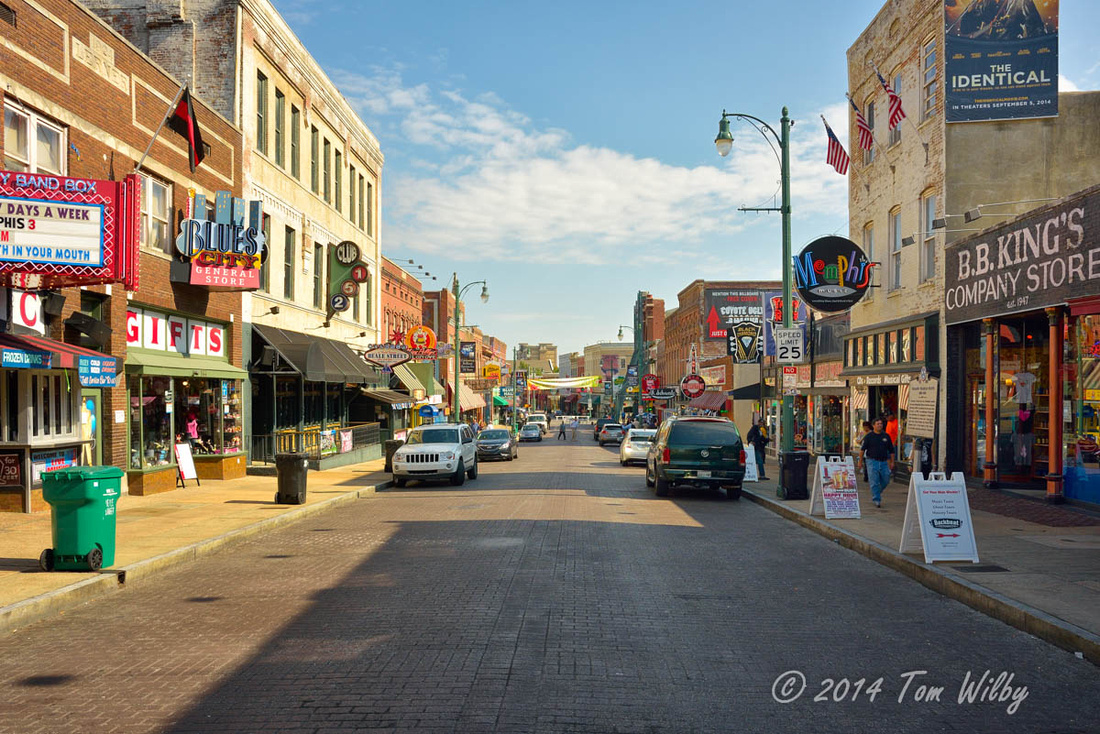 Beale Street by day.
They close Beale Street to traffic at 8 pm, then it's all about the music.
We had dinner (ribs, of course) and entertainment at BB Kings.
We eventually made our way to Morganton, NC (east of Asheville) for a visit with friends Dave and Juanita. The autumn leaves were gorgeous and Tom was in photography heaven.
Our RV site at Dave and Juanita's. Their house is up the hill.
Beautiful foliage along the road.
Functional art on Dave's driveway.
Next month: The Shenandoah Valley in Virginia