Leaving Florida, we had about 3 weeks before we had to be in Atlanta for the TCI East Region Rally. We spent a couple of nights in Thomasville, GA and were thrilled to see the azaleas in full bloom.
Azaleas in full bloom in Thomasville, GA.
Friends told us about a nice Corp of Engineers (COE) park on Lake Eufaula on the Alabama/Georgia border. We reserved a week there and liked it so much, we stayed another week. COE parks are all over the country and, as seniors, we only pay half price (whoo-hoo).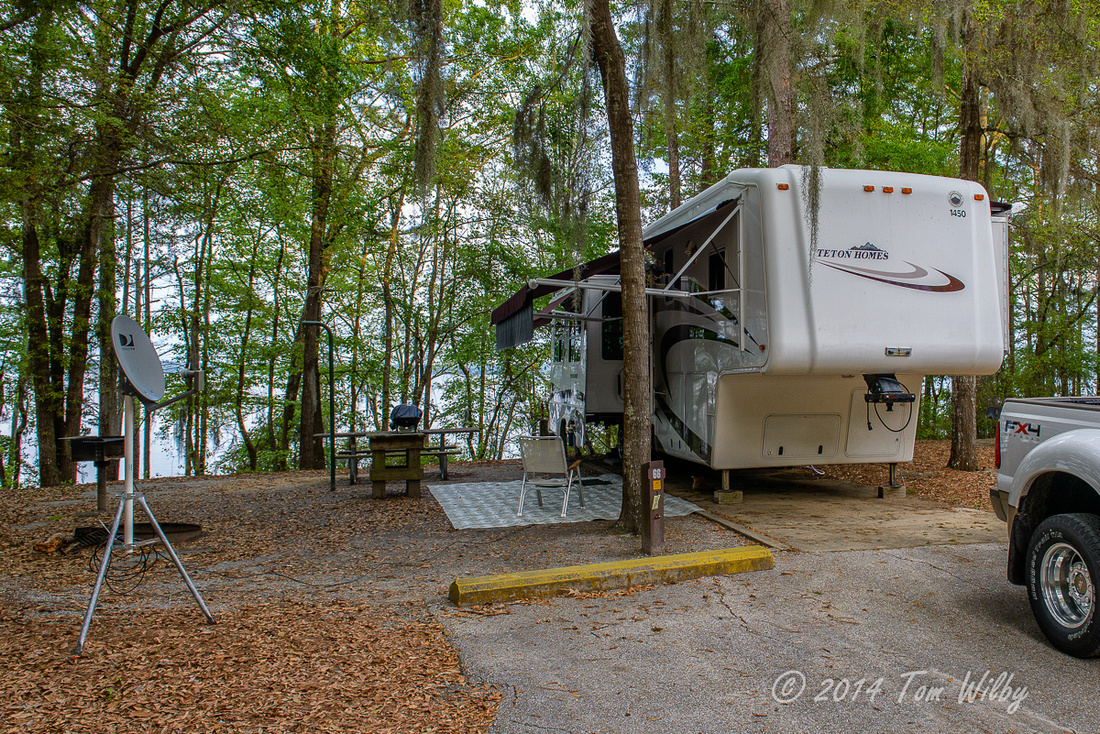 Our campsite at Hardridge Creek COE overlooking Lake Eufaula.
We took a quick trip to Americus, Georgia, to visit nearby Andersonville, the notorious Confederate Civil War Prison. Operating for only 14 months, nearly 13,000 Union prisoners died there due to the poor living conditions.
The prison was only a field of 26 acres surrounding by a stockade.
These posts mark the deadman zone, 19 forbidden feet where you would be shot on sight.
The Andersonville Cemetery, still an active military cemetery.
Americus was a neat town with many old mansions and the grand Windsor Hotel.
We had dinner at the the Windsor Hotel, built in 1892.
When we were at the COE park, another camper happened to mention there was an even better COE park, Cotton Hill, on the Georgia side of Lake Eufaula, so we drove over to check it out. It was beautiful, so we make arrangements to meet friends, Jerry and Ruth, there for a week. We found great spots, right on the beach, and it was hard to leave when our week was up.
Can't beat that view.
Jerry and Ruth.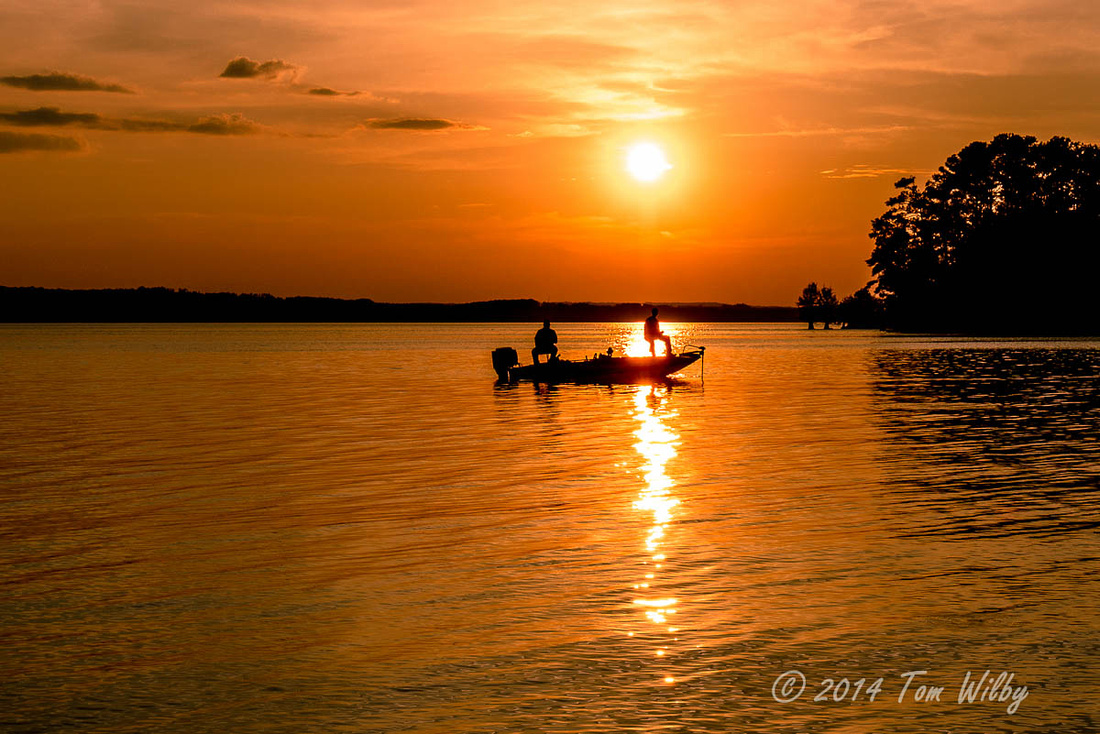 Sunset on Lake Eufaula.
Eventually we made it to Stone Mountain State Park for the rally. The park, on the east side of Atlanta, is huge. Lots of water, golf courses, hiking trails, and of course, the big granite rock with a carving of Jefferson Davis, Robert E. Lee, and Stonewall Jackson.
Stone Mountain.
View of Atlanta on the 1 mile hike up Stone Mountain.
We enjoyed a tour of Atlanta, CNN and Coca-Cola.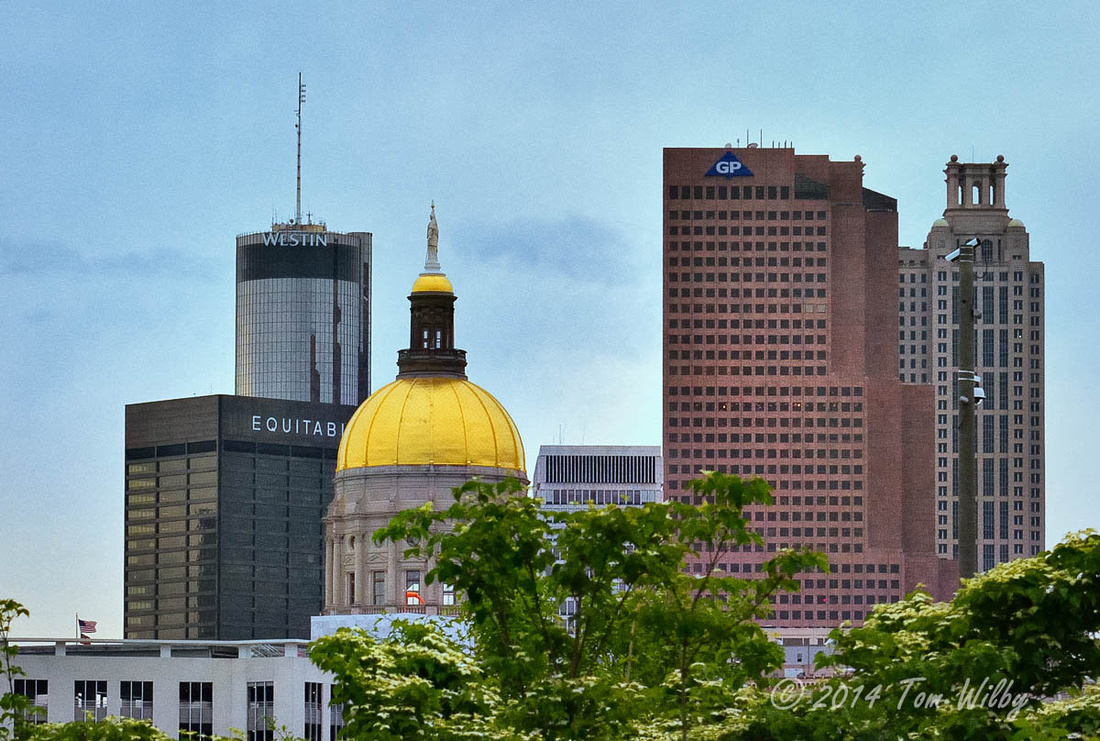 Capitol in downtown Atlanta.
We had a chance to visit with my long-time friend, Bonnie, who now lives in Marietta, near Atlanta.
Jeanie and Bonnie.
The rally ended with a laser/fireworks show on the mountain.
Laser/fireworks show on Stone Mountain.