After the rally at Stone Mountain, we went to northern Georgia with friends, Dave and Juanita. This area of Georgia is mountainous with lakes everywhere.
Beautiful scenery near Hiawassee.
Juanita, Dave and Jeanie.
We stayed at the Hiawassee Fairgrounds where the Rhododendron Festival was in progress.
Rhododendrons on the hillside.
Rhododendron Festival.
Rhododendron. (Azaleas are a subgroup.)
Juanita has started "turning wood", so we visited the John C. Campbell Folk School in nearby Murphy, North Carolina, to see what classes they offer.
Dave speaks to the teacher in the blacksmithy class.
Dave and Jeanie smile for the camera as Juanita asks questions about the woodturning class.
Our timing was perfect, as our friend Becky had just returned to her Murphy home from her Florida home.
Becky and her friend Ray.
We had to drive back to Orlando for a follow-up doctor's appointment for Tom. While we were there we got to see some friends at an Enterprise Preservation Society function in Enterprise.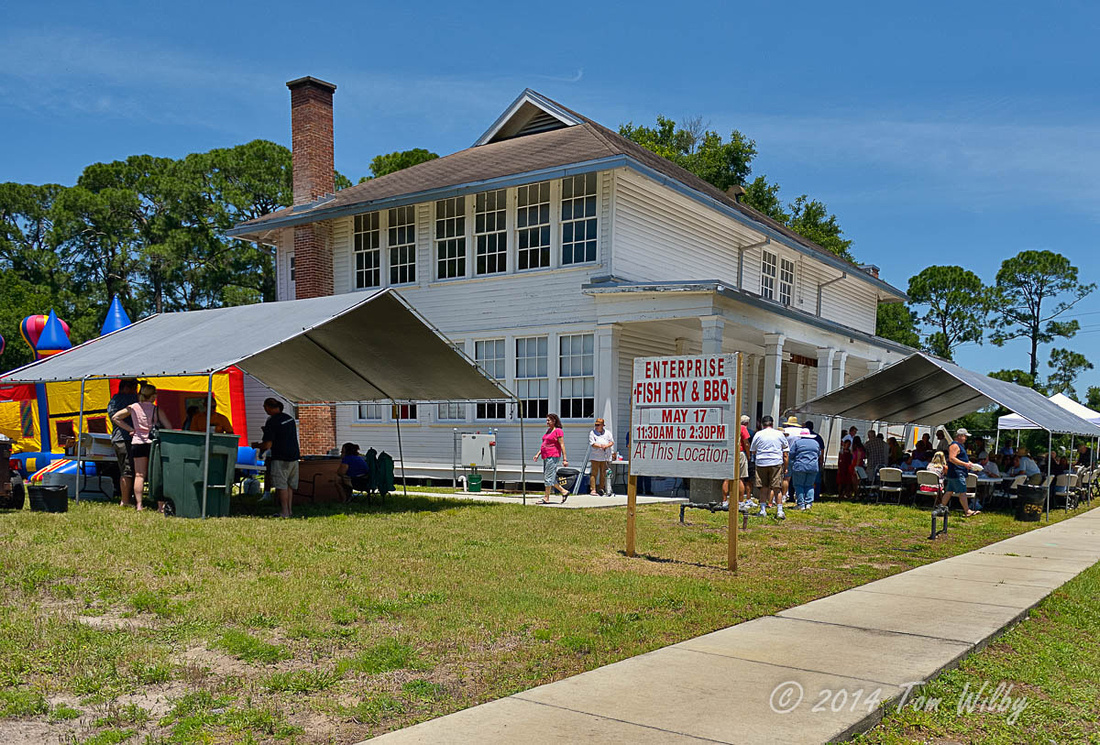 Old Enterprise schoolhouse that will become a museum.
Since we were in Florida, we thought we might be able to lend a helping hand to Tommy and Jee-Won and watch Finn for a few days. It was fun, but quick and we were soon on our way north.
Tommy, Colton, Jee-Won and Finn.
Gammy and Finn (4 months old).
Colton and Charlie.
Next stop: Annapolis