We'd been looking forward to visiting New Orleans, so after a stop in the Florida panhandle to visit with friends, Jerry and Ruth, we finally made it. There is a gated RV Park just a few blocks from the French Quarter, so you can leave your vehicle and walk everywhere.
RV park within walking distance to the French Quarter.
St. Louis Cathedral.
St. Louis Cathedral.
New Orleans is on the Mississippi River. Musicians were everywhere.
The world famous Cafe Du Monde, known for beignets. Notice the line to get a seat.
A busy street in the French Quarter.
Tom thought a photo of me in front of an antique shop was appropriate.
A typical scene in the French Quarter.
Canal Street with the trolley tracks.
Above ground cemeteries are the norm in New Orleans.
From New Orleans we were heading west toward Amarillo, so we decided to go north to I-40. That would give us a chance to stop in Vicksburg, MS and visit with Tom's cousins.
Mary, Chris, Tom, Sara, Marquita, and Herb. Mary and Herb were visiting from Tampa.
My cousin Richard lives only an hour away, so he and Tom met up to do some photography.
Richard at the Vicksburg Military Park.
We found an RV Park in Little Rock on the Arkansas River which runs right through town. We were surprised at how much we enjoyed the area and especially the nightly light show on the river.
Two bridges on the Arkansas River light up at night providing a beautiful light show.
We really liked this park in North Little Rock looking out over the Little Rock skyline. It was an easy walk or bike ride across the bridges.
Little Rock Central High School, where the integration of nine African-American students made national news in 1957.
The Clinton Presidential Library houses millions of presidential papers.
A recreation of the Oval Office.
Clinton Presidential China made in the U.S.A. by Lenox.
We spent a few nights in Oklahoma City. The weather was rainy, but we managed to get to the memorial between drops. (This was a week before the tornados and flooding thankfully.)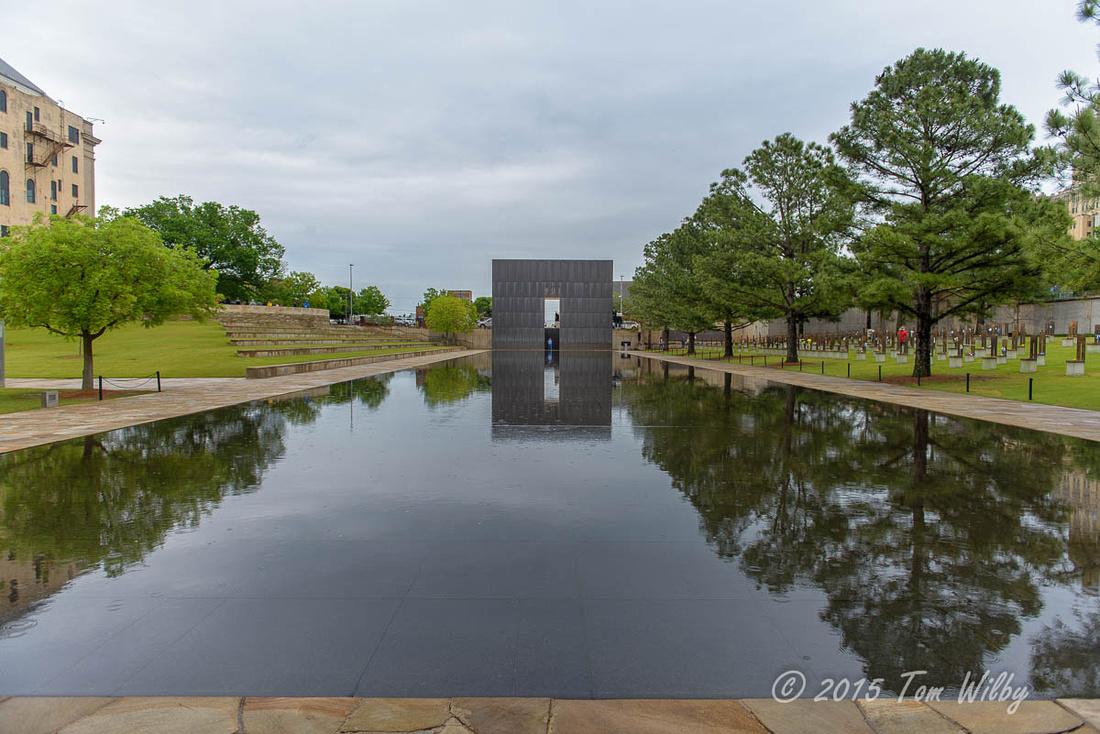 Oklahoma City bombing memorial.
Chairs at the memorial honoring those who died.
We'd read about the Cattlemen's Steakhouse in the stock yards and decided to give it a try. Wow, best filet we've ever had. Definitely worth a stop.
This famous restaurant in Stockyard City is 100 years old.
The Capitol of Oklahoma is Oklahoma City.
Notice the oil well, there are several on the grounds.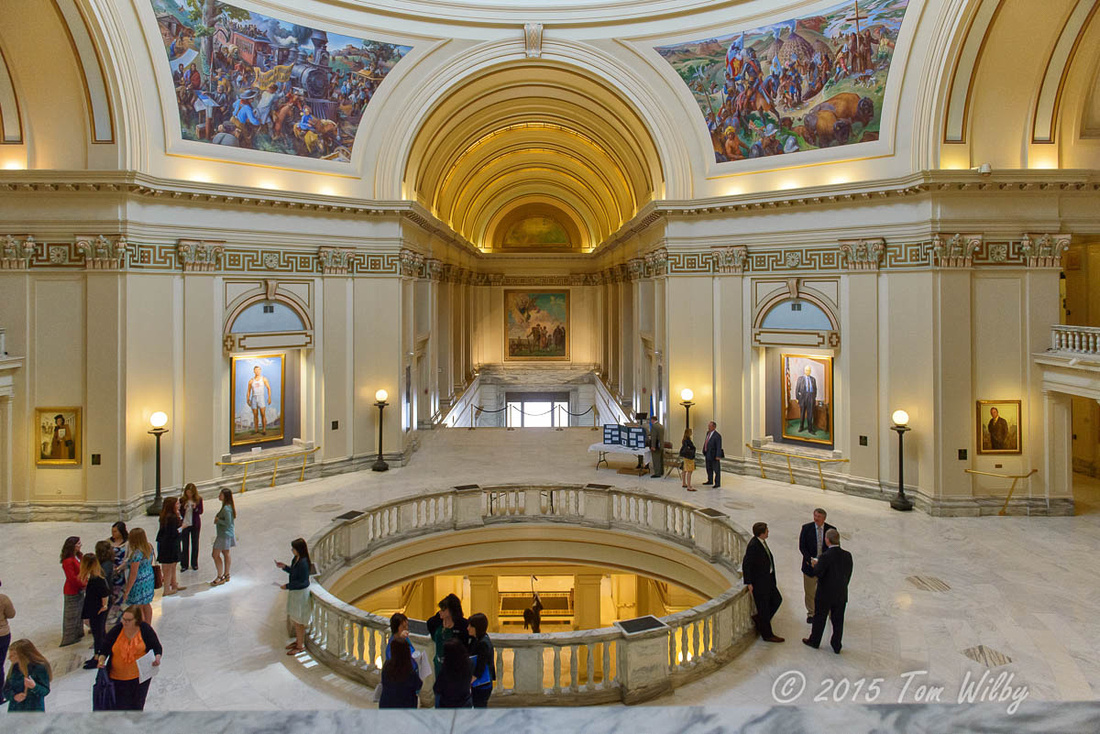 Inside the Capitol.
Oklahoma City has a nice river walk.
Boat rides and lots of restaurants on the River Walk.
Also along the River Walk are sculptures depicting the Oklahoma Land Rush.
We made a quick stop at Rolling Retreats RV in Elk City, Oklahoma. We needed an appraisal of our rig and they helped us out.
Rolling Retreats is the new dealer for Continental Coach made by Forks RV. Forks RV is the company now sponsoring the Teton club.
Next month: Amarillo.