Bemidji is north of the Itasca State Park and a good place, we thought, to stay over July 4th. This area is dotted with lakes for fishing and recreation and because summer is so short in northern Minnesota the parks fill up on the weekends and holidays, so we had to make sure we had a reservation somewhere. After trying a few places with no sites available, we found the Fox Lake Campground. We stayed there a week and were delighted to learn they put on their own fireworks display for the 4th.
Our campsite at Fox Lake Campground.
Lake Bemidji at Lake Bemidji State Park.
Carnivorous pitcher plant, grows in peat bogs.
Campground fireworks.
We were pleasantly surprised by Duluth. We stayed at a marina campground at the port and we were in the middle of the action. We could watch the ships enter the port under the lift bridge and walk to shops and restaurants.
View of lift bridge from our campground.
Ship coming into port under the bridge.
Night view of the bridge and Duluth from our campground.
This dining and shopping area near the bridge is always busy with tourists.
Most of the ships travel the great lakes, but some, called salties, carry goods overseas.
This saltie, registered in Cyprus, was anchored, waiting to come in to port.
High School in Duluth. Looked like it was still in use.
North of Duluth is Grand Marais. The city RV park is on the lake and within walking distance of the shops and restaurants. We reserved 3 nights and stayed a week.
View from our campsite.
Waterfalls at Grand Portage State Park.
Naniboujou Lodge north of town.
Lunch at the Naniboujou Lodge.
We had plans to meet some friends in Houghton, Michigan. Our route there followed the shore of Lake Superior, so we stayed a couple of nights in Ashland, Wisconsin, at yet another city park on Lake Superior. Ashland is a city of murals. Here are just a few.
This mural takes up the entire building.
Another mural in Ashland.
Three stories tall and wraps around the side.
This old hotel in Ashland is on Lake Superior.
We stayed in Houghton a few years ago and loved it, so we decided to go back and stay a month. This area is known for its copper mines and people of Finnish heritage.
The campground is on the canal that goes right through town, from Portage Lake to Lake Superior.
Houghton has its own lift bridge.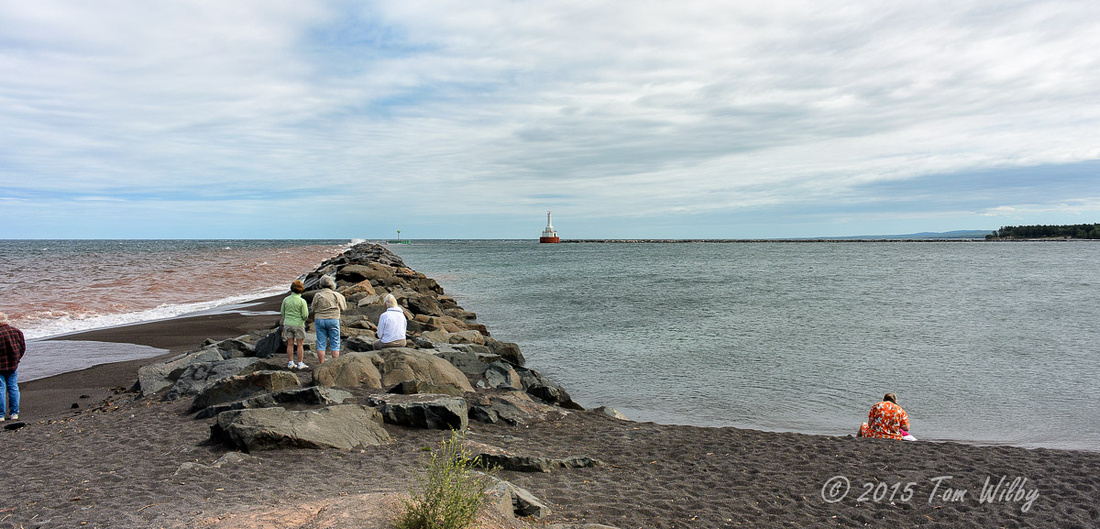 Where the canal meets Lake Superior.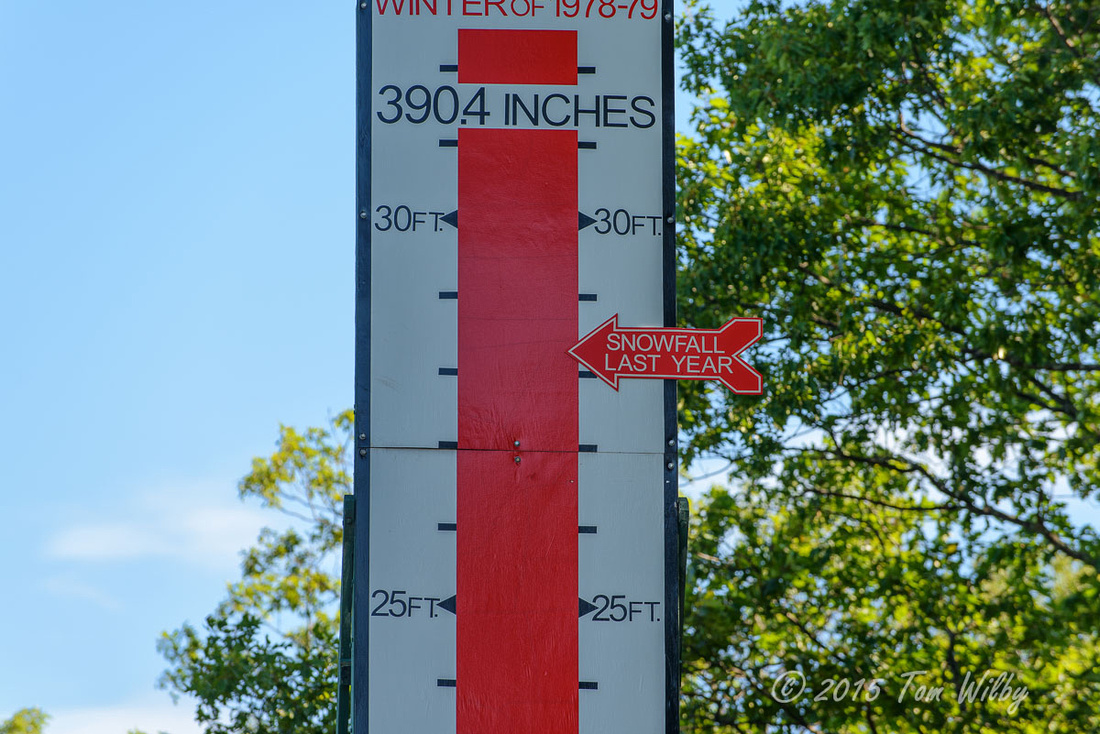 Driving up the Keweenaw Peninsula, the tourists enjoy seeing this reminder of why they don't live there.
Friends, Stephanie, Jeff, me, Ruth, Jerry, Carol and Roger.
Next Month: More of Houghton.