SEPTEMBER 2012
We had a wonderful visit with friends, Dennis and Lupe in Wisconsin Dells, Wisconsin. They have a home in AZ, but summer in Wisconsin so we were able to join them for a few days on our way through. Dennis showed us around the area and we enjoyed a night out at the Ishnala Supper Club. Supper Clubs are commonly found in the upper midwestern states and usually feature numerous steak choices on the menu. Of course we had to try a brandy old fashioned sweet, which I hear is a popular drink in Wisconsin. I felt odd asking the bartender for a brandy old fashioned sweet, thinking I may have been misinformed and he'd think I was asking for some sissy drink. So, when he started whipping out the ingredients, I asked him how many of these he's made. He said about 400 a week. Welcome to Wisconsin! Dennis told us brandy is the most popular liquor in the state and WI is one of the top consumers in the US.
Lupe and Dennis.
Tom and Jeanie at the Ishnala Supper on the water.
After a brief stop in Elkart, IN for some repairs, we stopped in Springfield, Ohio on our route east. We got to visit again with friends, Jerry and Ruth. Ruth took me to a friend's garden and I got my fill of fresh tomatoes and basil.
We arrived in the Annapolis, MD area for a visit with Kate, Trevor, Morgan, Keegan and Tyler. The weather was perfect and we had a busy week. We especially got a kick out of Tyler (23 mos.) who is fixated with backhoes and dozers. Morgan and Keegan are both on soccer teams and we got to see some of their games.
Tyler, Keegan and Morgan.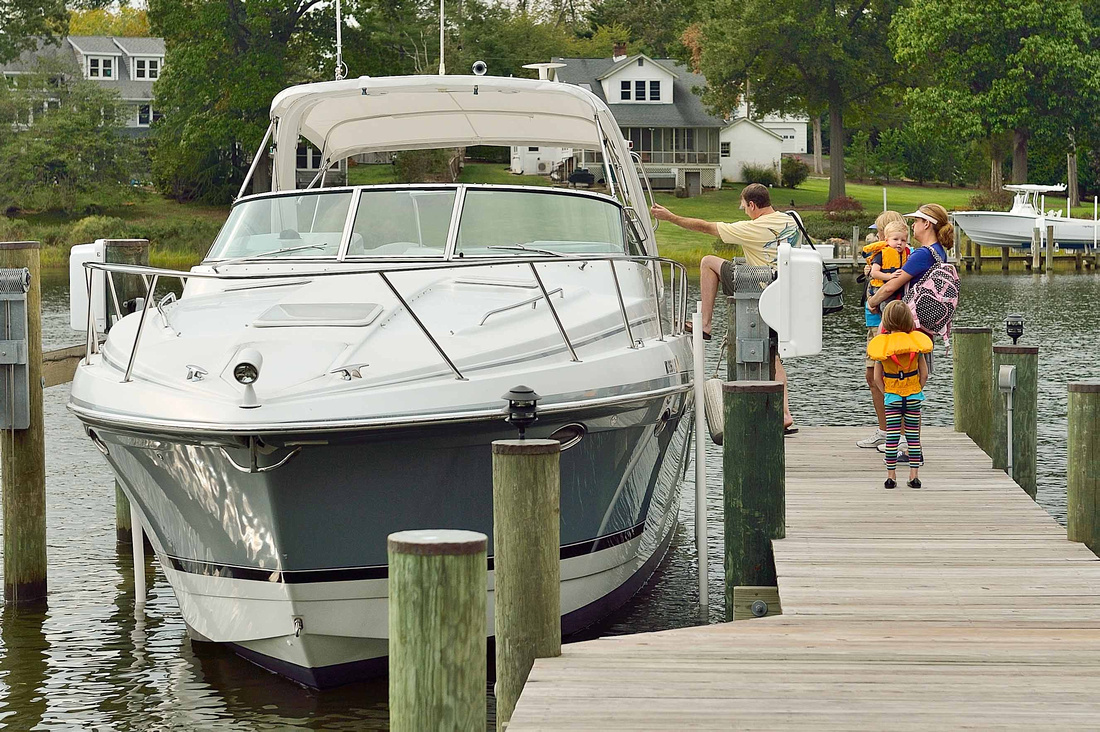 Loading up for a boat ride.
Trevor and Tom cruising.
Kate and Tyler.
Can't have a visit without roasting marshmallows.
We were soon on our way to Charleston, SC where we'll be Camp Hosts at James Island County Campground until January.