The Holiday Festival of Lights (HOFL) is open! After a month of removing and replacing over 180,000 light bulbs, about 15 Camp Host couples can finally see the fruits of their labors.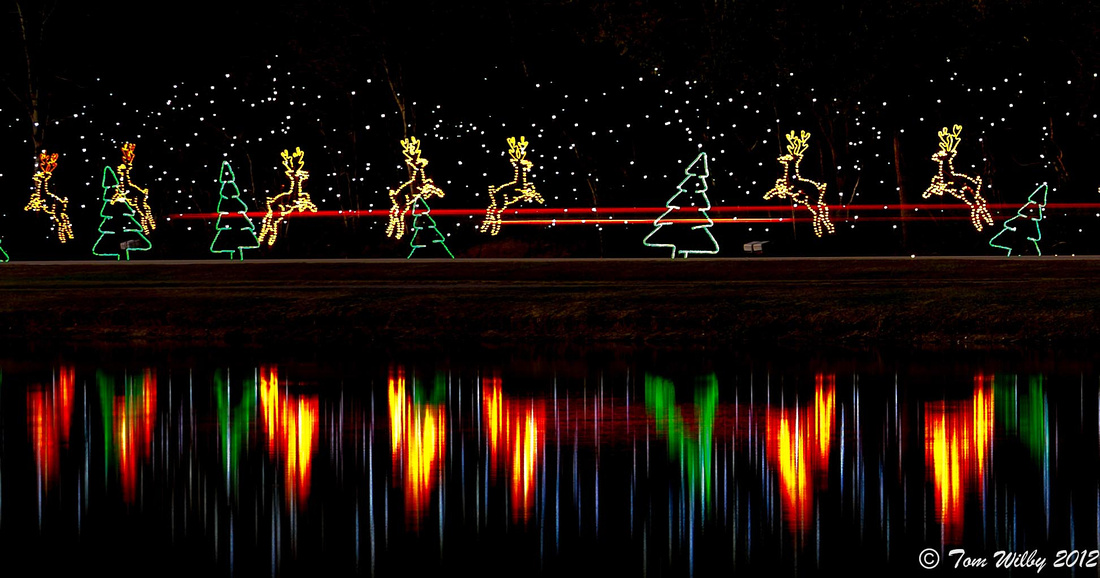 Dancing reindeer.
Wreath over the roadway.
Here's a YouTube video peek behind the scene. That's us near the beginning (Tom with a blue jacket and I have a white one).
http://www.youtube.com/watch?v=AwNKYfXT_WA&sns=em
Now our tasks switch from morning to evenings. HOFL is open every evening from about 5 to 11, so we take turns helping with the attractions like the train and carousel.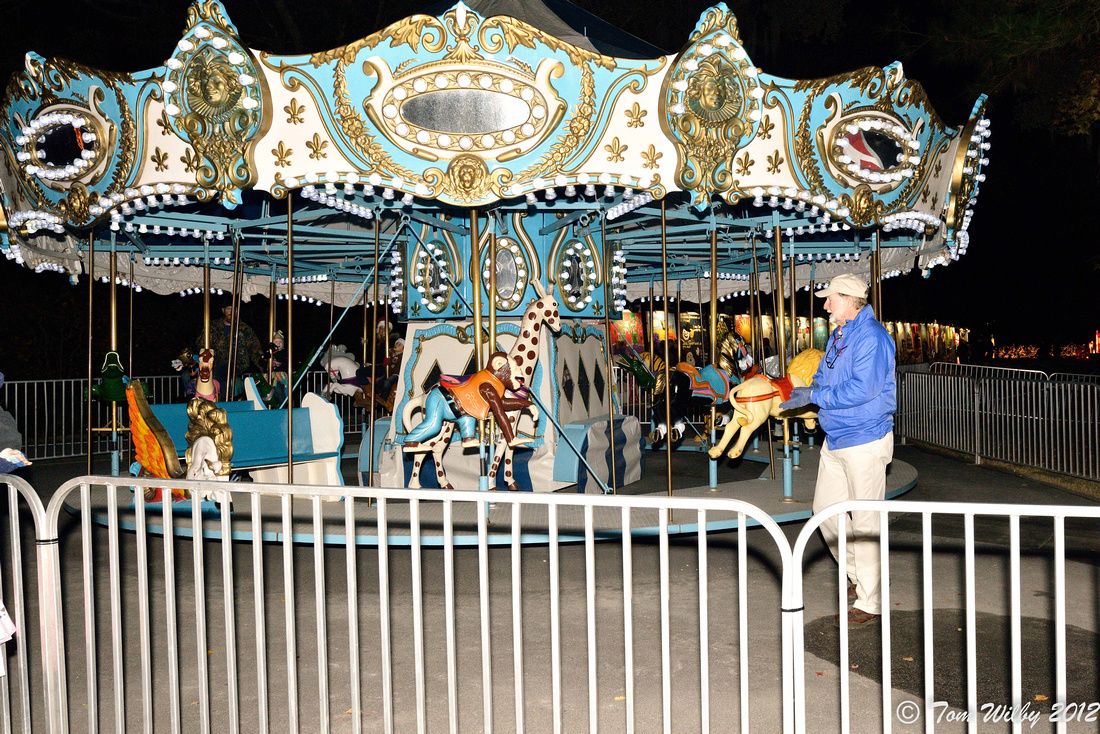 Tom working the carousel.
The weather has been cool (COLD if you're from FL) in the low 50's at night, so we bundle up to go on duty. We're already wearing long underwear and about 4 layers, so I don't know what we'll do when it really gets cold.
The Camp Hosts put on a lovely Thanksgiving dinner. Tom made the mashed potatoes.
Some of our Camp Hosts group.
We visited Ft. Moultrie on Sullivans Island, originally built around 1776 to protect the coast from British invasion. The fort has been through various transformations while in use through the Revolutionary War, the Civil War, WWI and WWII.
Ft. Moultrie.
We toured the Aiken-Rhett House in Charleston. Built around 1820 on the outskirts of the town, it is what they now call an urban plantation.
Aiken-Rhett House.
Courtyard in back of Aiken-Rhett House with slave quarters on left and stables on right.
The Confederate ship H.L. Hunley was the first submarine ever to sink an enemy ship (1864). The sub never made it back to shore and was lost until 1995. Buried under 25 feet of silt, in 1996 it was painstakingly moved to a water tank where it is being carefully restored.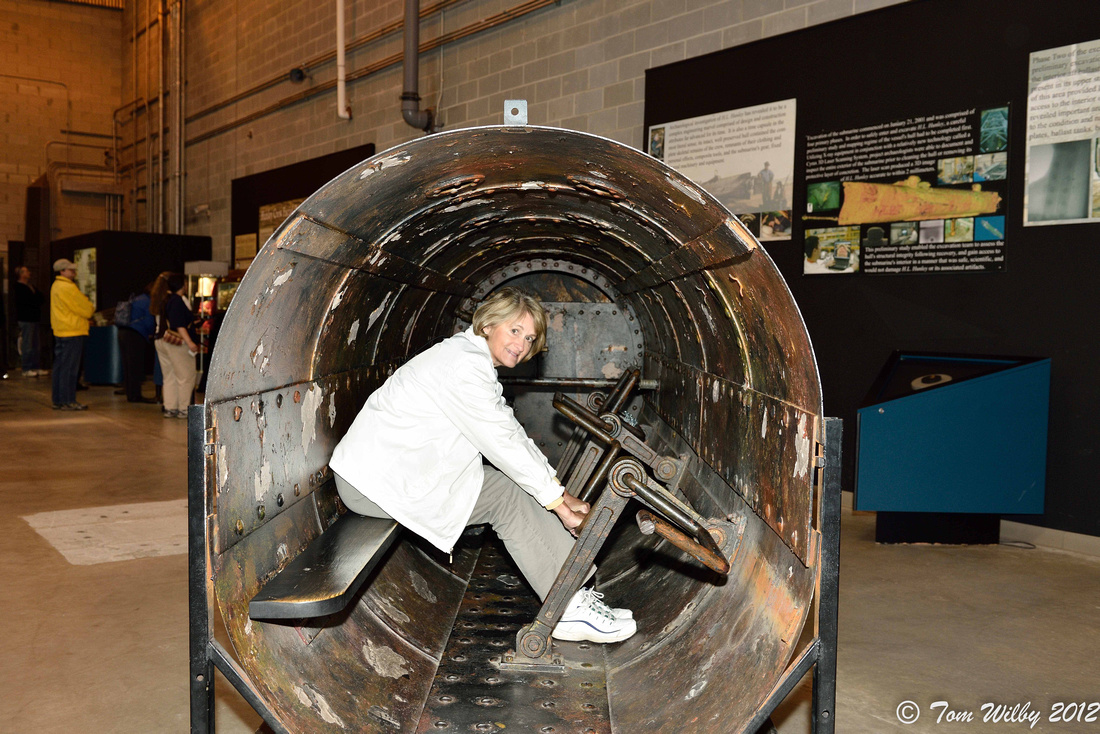 This is a reproduction of the Hunley, a bit cramped at 40' long, 41" wide and 47" height.
One more month in Charleston.