Montrose, Colorado is in the southwestern part of the state and a good base from which to visit the Black Canyon of the Gunnison National Park.
Called the Black Canyon because the gorge is so narrow that it limits the light reaching the bottom.
Our campground told us about the Morrow Point boat ride, so we called right away for reservations.
On a park boat ride on the Gunnison River.
From Montrose we went to Rifle Gap State Park in Rifle, located near I-70. We took a popular hike to Hanging Lake near Glenwood Springs.
Rifle Falls State Park.
The trail to Hanging Lake climbs 1000 feet in one mile.
We next turned easterly to Buena Vista which calls itself the whitewater rafting capital of Colorado as it is on the Arkansas River.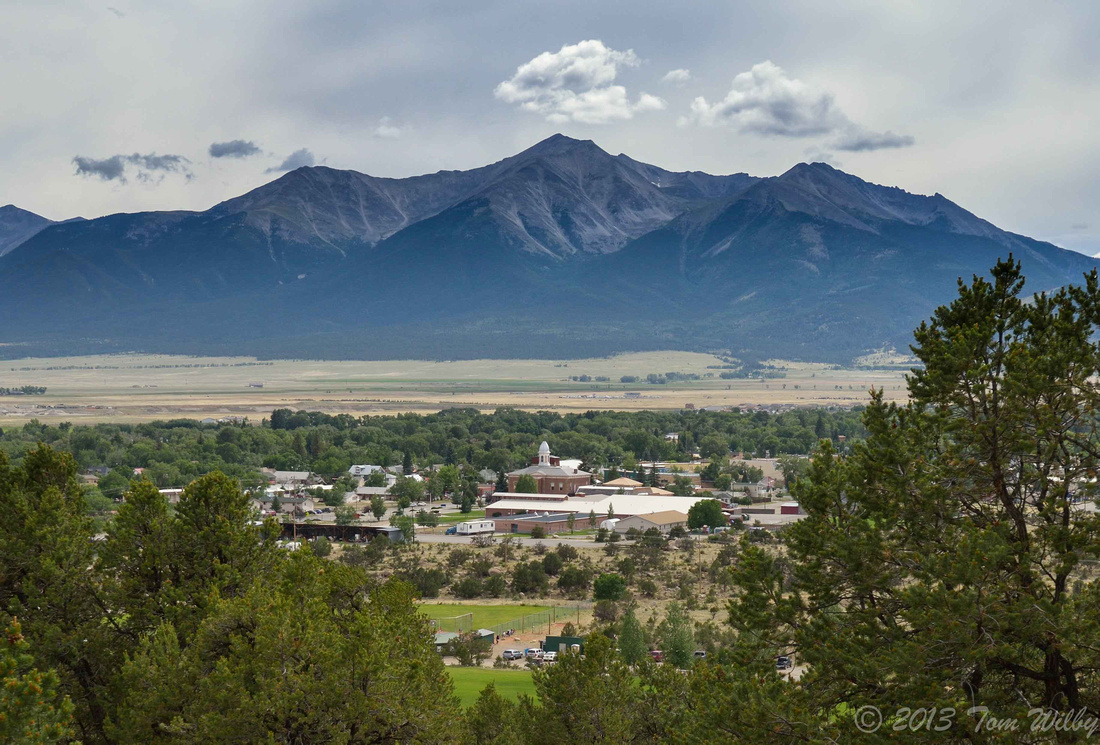 View of Buena Vista.
Rafting on the Arkansas River.
This area was prime mining territory and there are many ghosts towns in the hills. The best known is St. Elmo.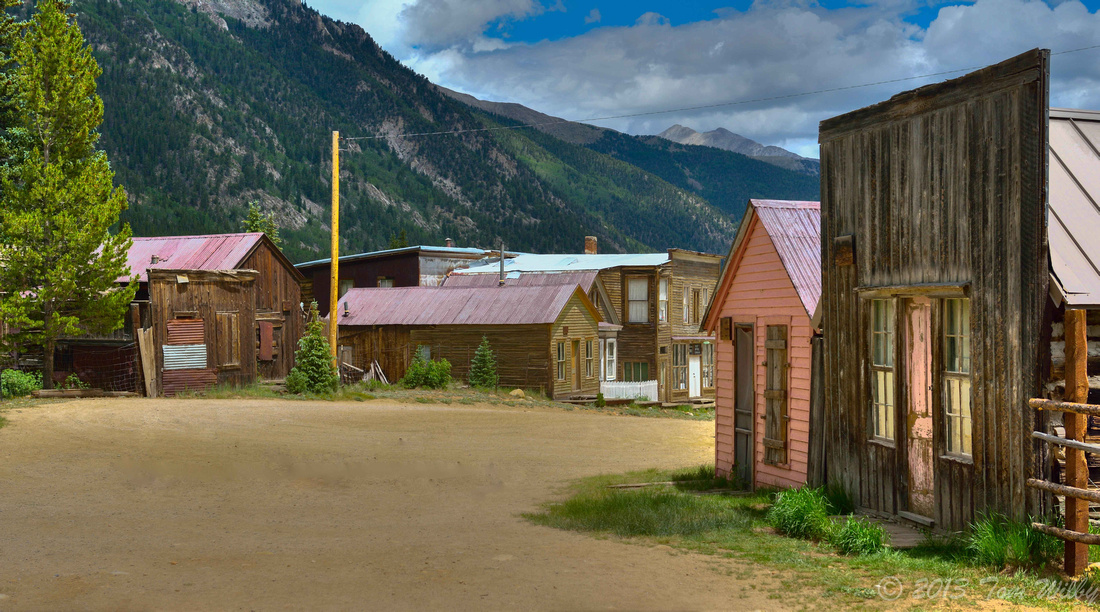 St. Elmo.
St. Elmo.
Nearby is Leadville, elevation 10,152 ft., a thriving tourist town with a population of about 2600, but in 1880 it was home to over 40,000 due to silver mining.
Old saloon in Leadville.
Cañon City (pronounced Canyon City) is on the Arkansas River and very scenic. It's the location for the Royal Gorge Railroad. The train is still running, but the Royal Gorge Park and bridge are closed due to the recent fires.
Royal Gorge Train on the Arkansas River.
Royal Gorge Train going through the Royal Gorge under the Royal Gorge Bridge.
North of Cañon City is the Florissant Fossil Beds National Monument. We were surprised to learn this area was once lush with redwoods. Ancient lava flows buried the trees and the park has uncovered many petrified redwood tree trunks.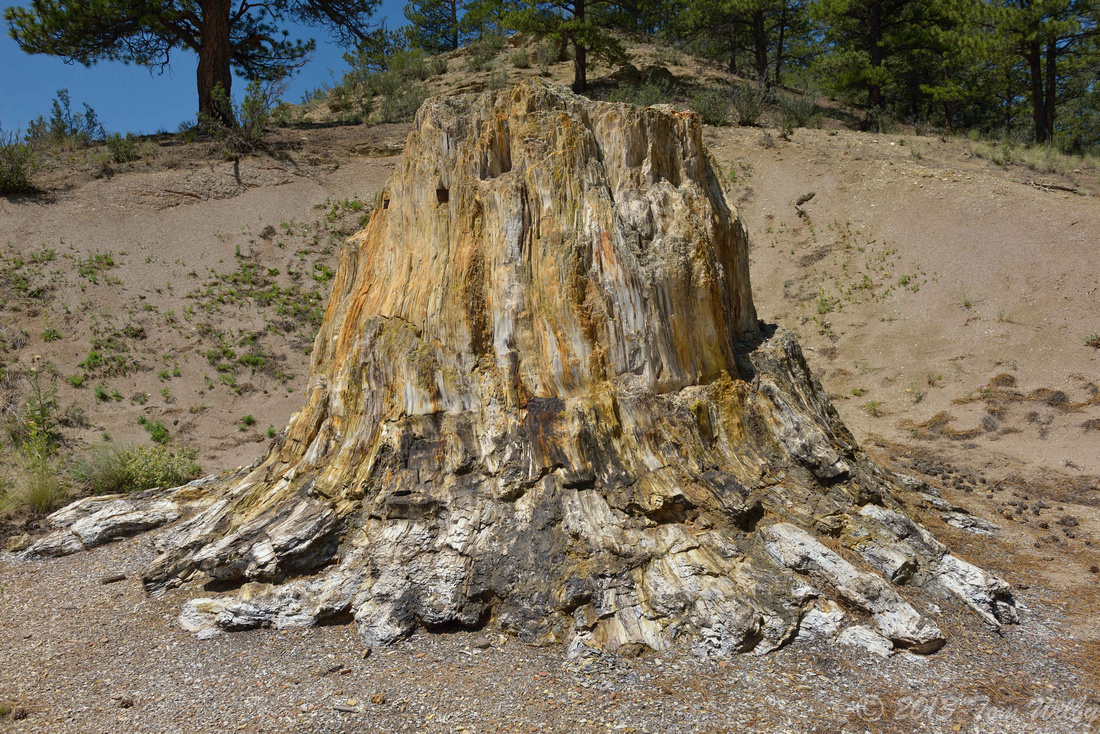 Petrified redwoods.
​
The Rocky Mountain National Park (north of Denver) was not on our radar, but after hearing about it, we decided to visit. So glad we did, it was spectacular. We stayed in Estes Park, just yards from the park entrance. Lots of wildlife and beautiful trails.
Rocky Mountain National Park.
King of the hill.
Moose by the road.
Lake along a trail.
Next stop - Golden, Colorado.