While visiting Seattle, we stayed in Burien at the Elks Club. As Tom is an Elk, we have been taking advantage of RV parking at Elks when convenient. In this case, Burien is just south of Seattle and was a perfect location.
We took the bus downtown to visit the famous Pike Place Market.
Opened in 1907 and on several levels, it's busy every day of the week and gets 10 million visitors annually.
Yes, they really do throw the fish for the tourists.
The best deal at the market, a $5 bouquet of fresh flowers.
Though you'll find a Starbucks on nearly every corner in Seattle, this one at the market was the first, opened in 1971.
One thing we wanted to see in Seattle was the Chiluly Glass exhibit at the Chiluly Garden and Glass. We saw his exhibit in Orlando several years ago, but this was bigger and better.
If this looks spectacular in the photo, imagine how beautiful in person. Glass balls in full size boat.
Blown glass in unusual shapes.
This is viewed through a plexiglass ceiling.
View of the space needle above the conservatory.
Though the national parks were closed (gov't shutdown), we drove to nearby Mt. Ranier. On a scenic drive around the mountain we ran in to a fresh snowfall.
Mt. Ranier, summit of 14,411 ft.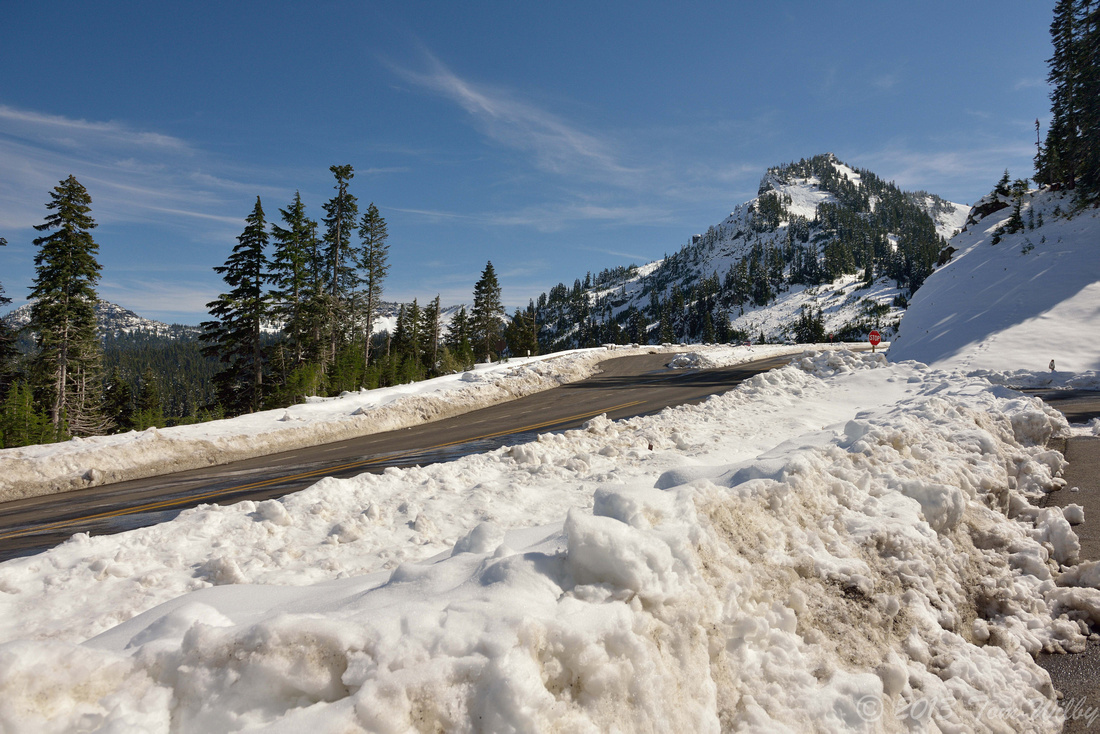 On our drive above the snow line near Mt. Ranier.
From Burien, we went to Astoria Oregon on the mouth of the Columbia River.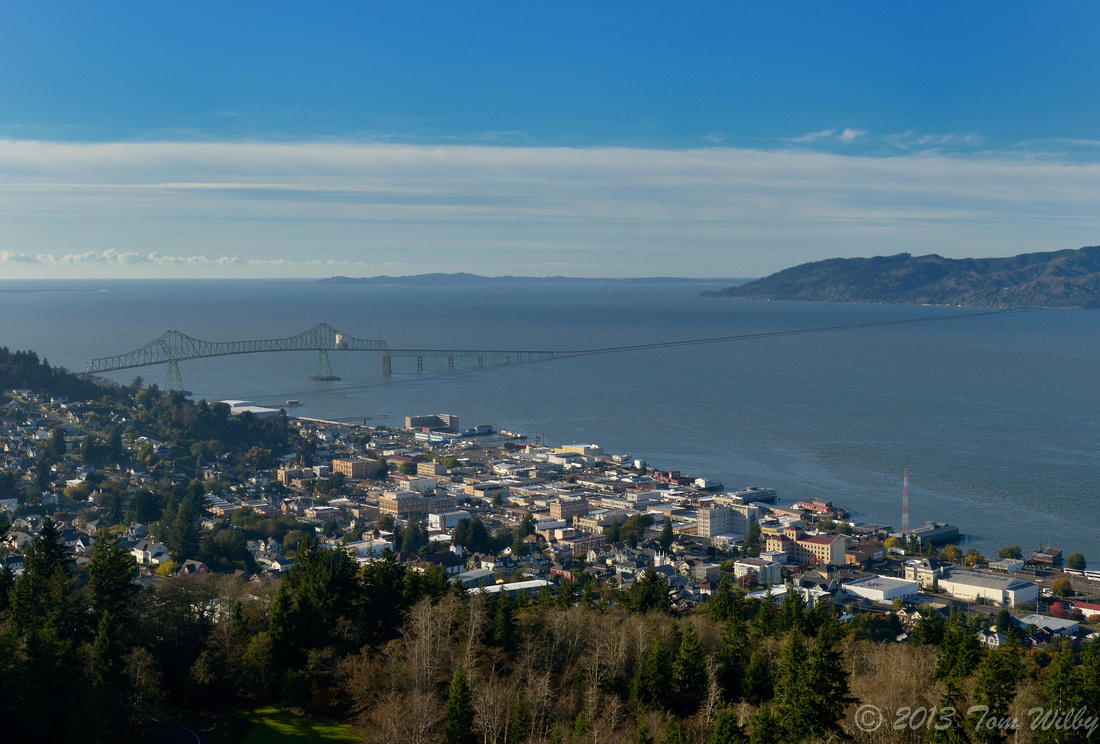 View of Astoria, Oregon on the Columbia River with bridge connecting to Washington.
Sea lions on docks in Astoria.
Freighters anchored on the Columbia River waiting for cargo.
As we traveled down the Oregon and California coasts on US 101, we had fog nearly every day, so we missed some of the spectacular views.
Oregon coast.
Foggy Oregon coast
Bald eagle on Oregon coast.
Elk herd along the road.
We made our way down to Eureka, California. I wanted to visit nearby victorian Ferndale settled in 1852.
The gingerbread house in Ferndale.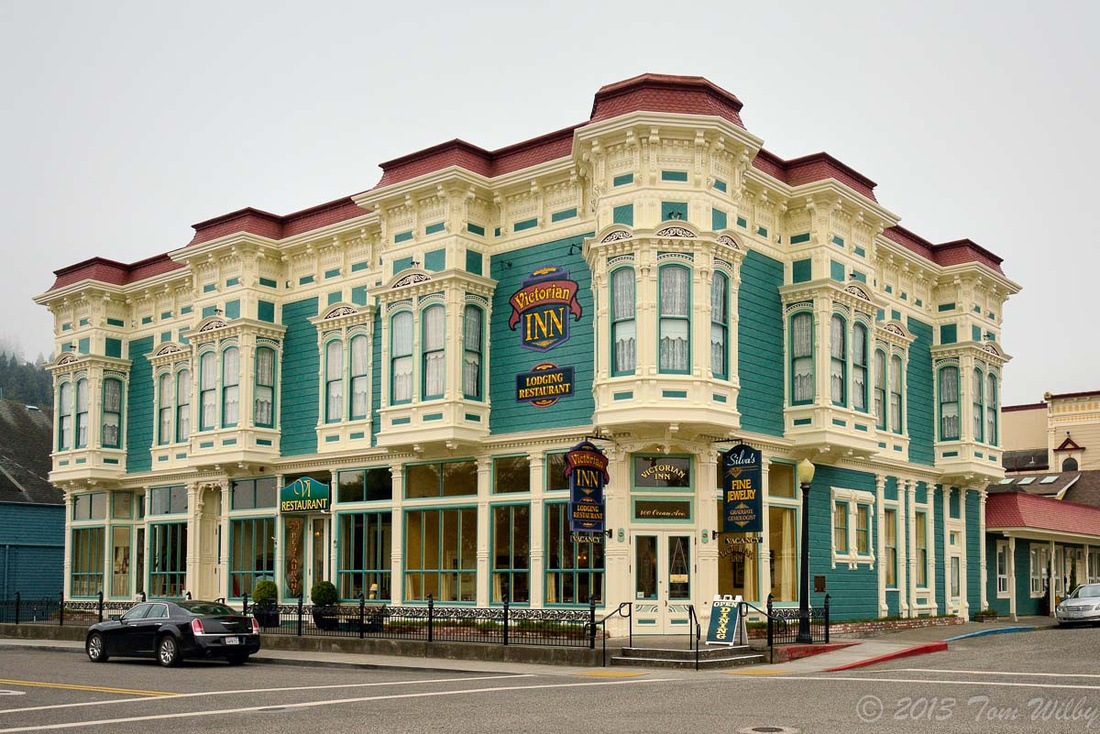 Another Victorian structure.
Ferndale is the gateway to the Lost Coast, an unspoiled area along the coast. Nearby is the Humbolt Redwood State Park.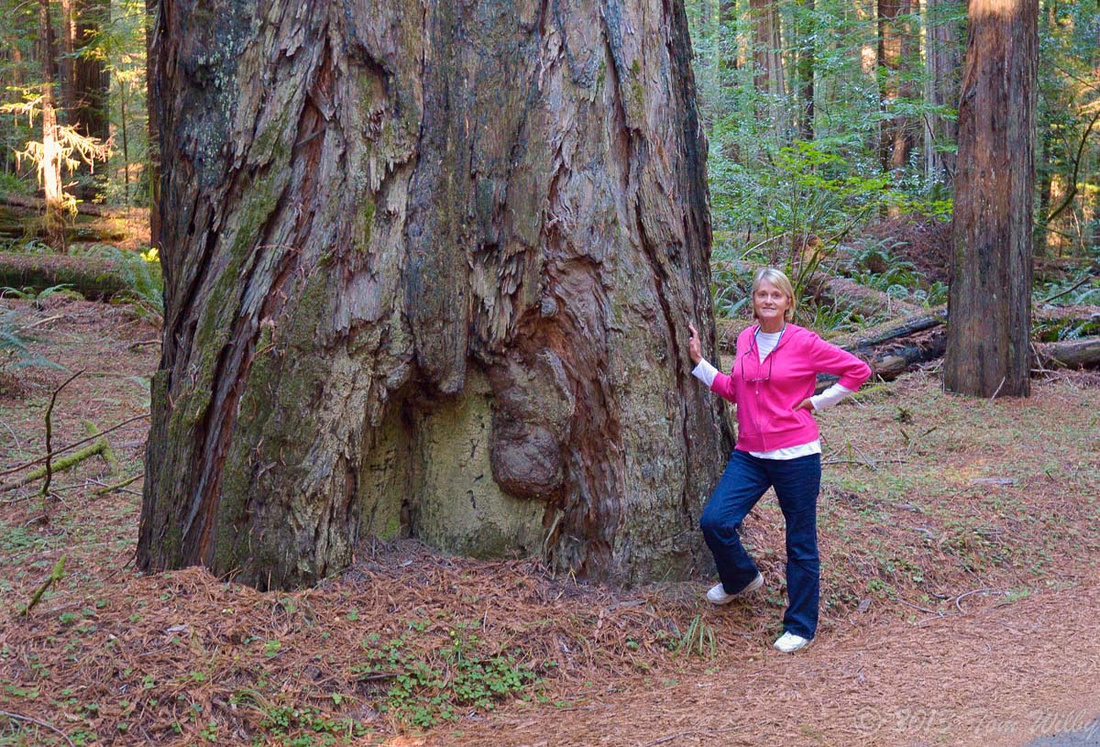 Redwood at Humbolt Redwood State Park.
We finally got away from the fog in Napa, California. We loved this area and the weather was beautiful for touring the vineyards.
Views like this are everywhere.
A typical small winery.
Beringer's, a large winery.
Just a tiny piece of the beautiful grounds at Beringers.
On our way to Palm Desert.