We stopped in the Dallas area to have our window shades repaired. It took longer than expected so we were nervously watching the weather for an snow/ice storm moving in our direction. We finally got away on Thursday and the storm hit on Friday and what a storm they had! If you remember the news reports, it was a major ice storm.
We thought we could keep ahead of it and we did, making it to Breaux Bridge, Louisiana. We decided to stay at one of our favorite RV parks for a week before going on to Pensacola as the weather was cold and rainy. Well, okay, maybe the good cajun food in the region influenced us a bit also.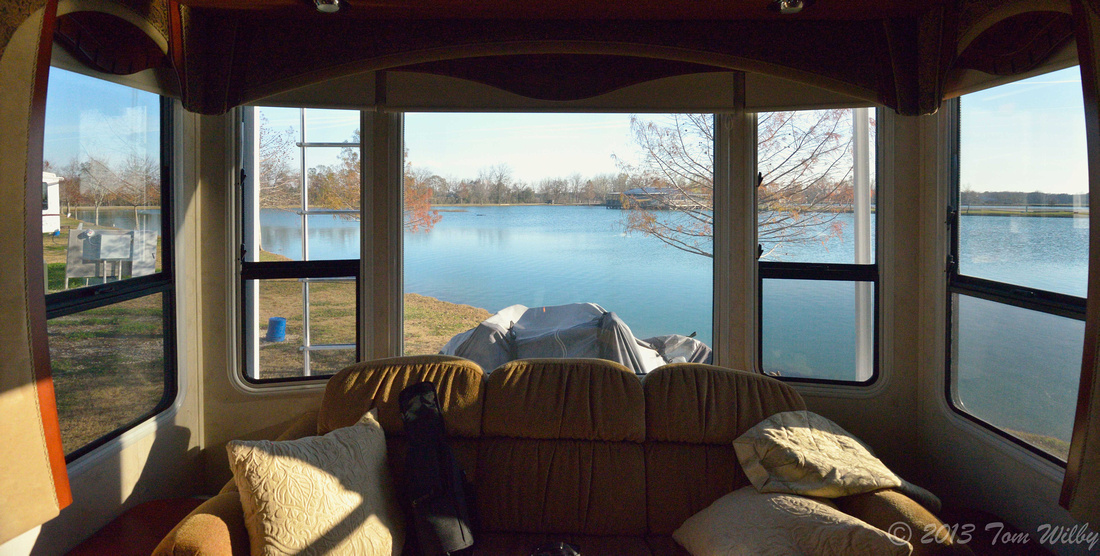 Our site at Pouche's Fish-n-Camp in Breaux Bridge, LA on one of the sunny days.
We stopped in Pensacola so Tom could renew his driver's license, as Pensacola is our legal residence. Though we stayed on the western edge of town, we were struck with the traffic in Pensacola. We quickly learned to stay off the roads at rush hour!
Tom wanted to explore the Panhandle coastline, so we found an RV park in Carrabelle (south of Tallahassee) on the bay. Called the Forgotten Coast, it is pretty isolated.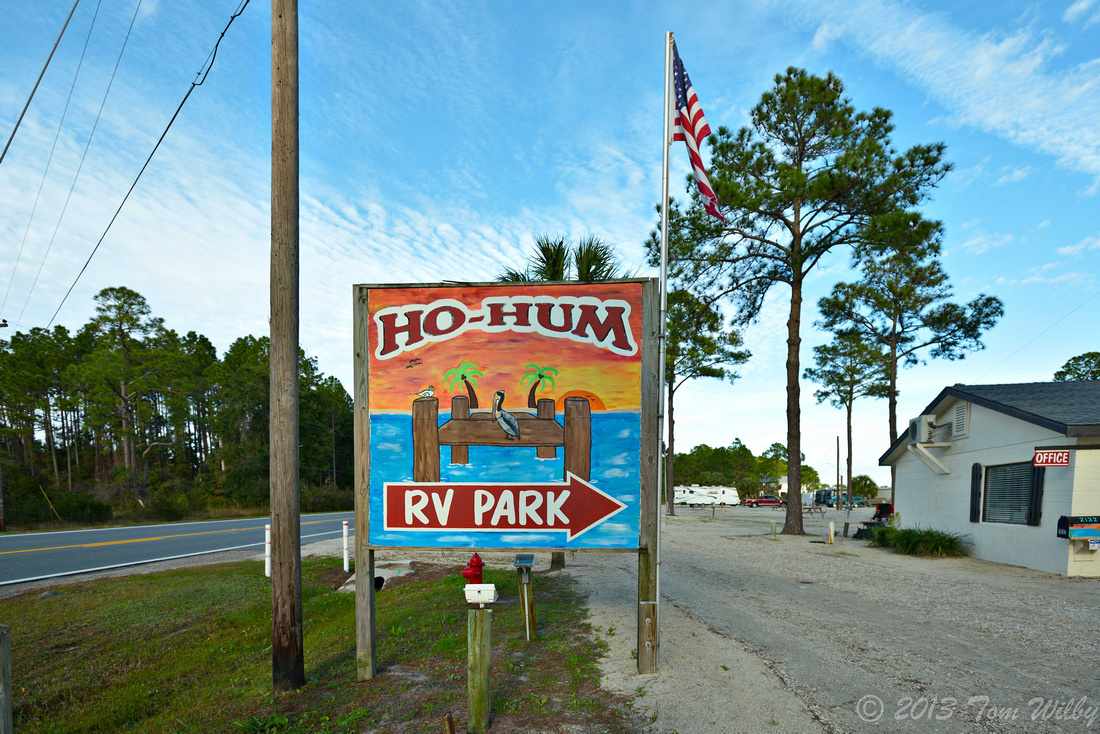 Nice, quiet park on the bay.
Out site at Ho-Hum.
Sunset on the bay.
Apalachicola is about half an hour away and a nice town to visit. Founded in 1827, the town was once the third busiest port in the Gulf of Mexico, behind New Orleans and Mobile. Today they are known for their oysters, but at one time they had a flourishing sponge trade.
Shrimp boat in Apalachicola.
On our way to south Florida, we stopped at the Thousand Trails park in Clermont (Orlando) and had a nice visit with some Teton friends.