We wanted to visit Manhattan and our friends told us about Liberty Harbor RV Park in Jersey City, just across the Hudson. It's little more than a parking lot with RV sites, but the location can't be beat. For about $85 a night (water, 50 amp electric and a view of the Statue of Liberty), you can leave your vehicle, hop on the PATH subway ($5 round trip) and be in Manhattan in minutes.
Manhattan skyline at night.
We took an evening cruise and got this shot of the Statue of Liberty.
We love to walk so we covered most of the sights on foot.
Somewhere in Manhattan.
We were surprised to see so many granite outcroppings in Central Park.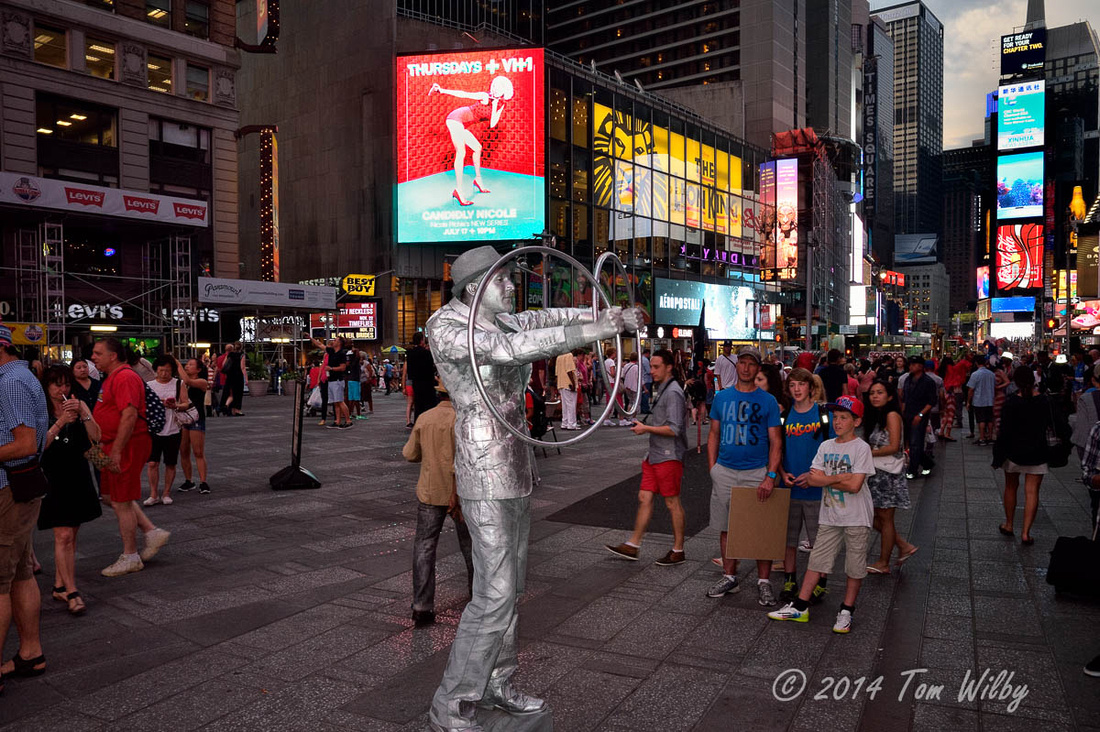 Street performer in Times Square.
Farmer's market at Union Square is handy as we didn't see any supermarkets.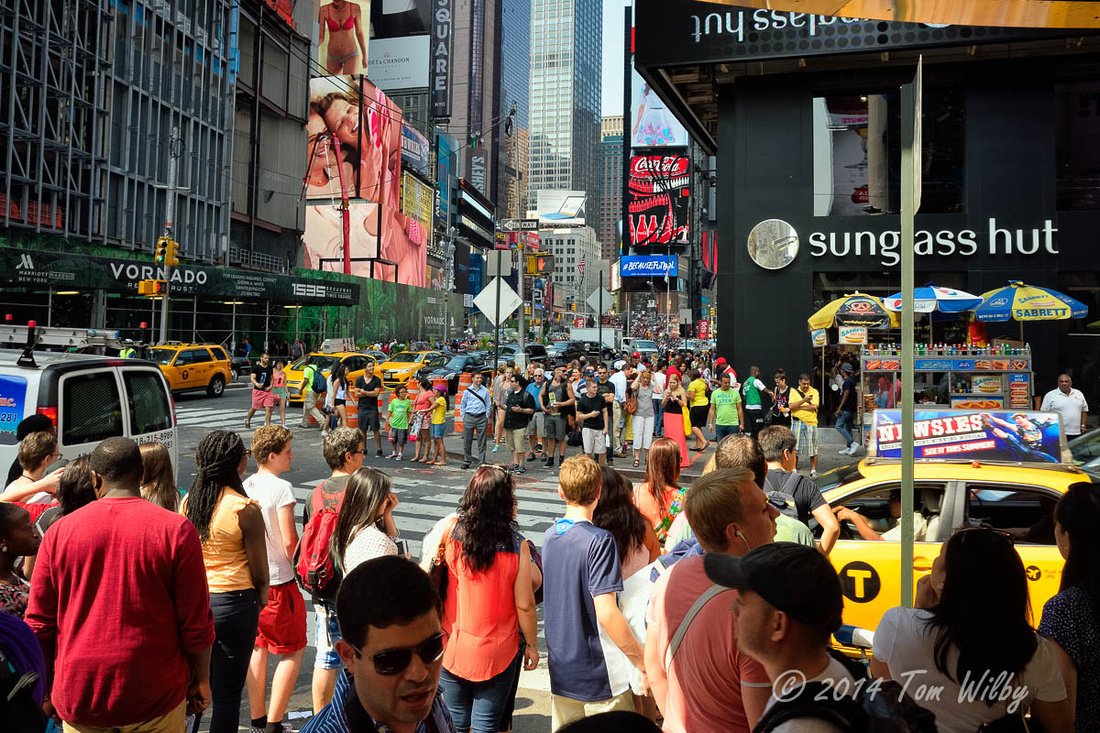 Mobs of people all the time.
Stylized photo of NYFD near ground zero.
The Guggenheim and Metropolitan Museum of Art (MET) were on our must-see list.
The spiraling floors of the Guggenheim designed by Frank Lloyd Wright.
The MET.
I was surprised to find a collection of early American made porcelain at the MET. There were several cases on display.
Breathtaking painting of Washington crossing the Delaware by Emanuel Leutze in 1851.
(Yes, that's me looking back at the photographer.)
Next stop was Norwich, Connecticut. Norwich was settled in 1659 and was the birthplace of Benedict Arnold. We loved seeing the old homes in Norwich which looked grand to us even in the poorer sections of town.
One of the beautiful houses, now split into condos.
Interesting design.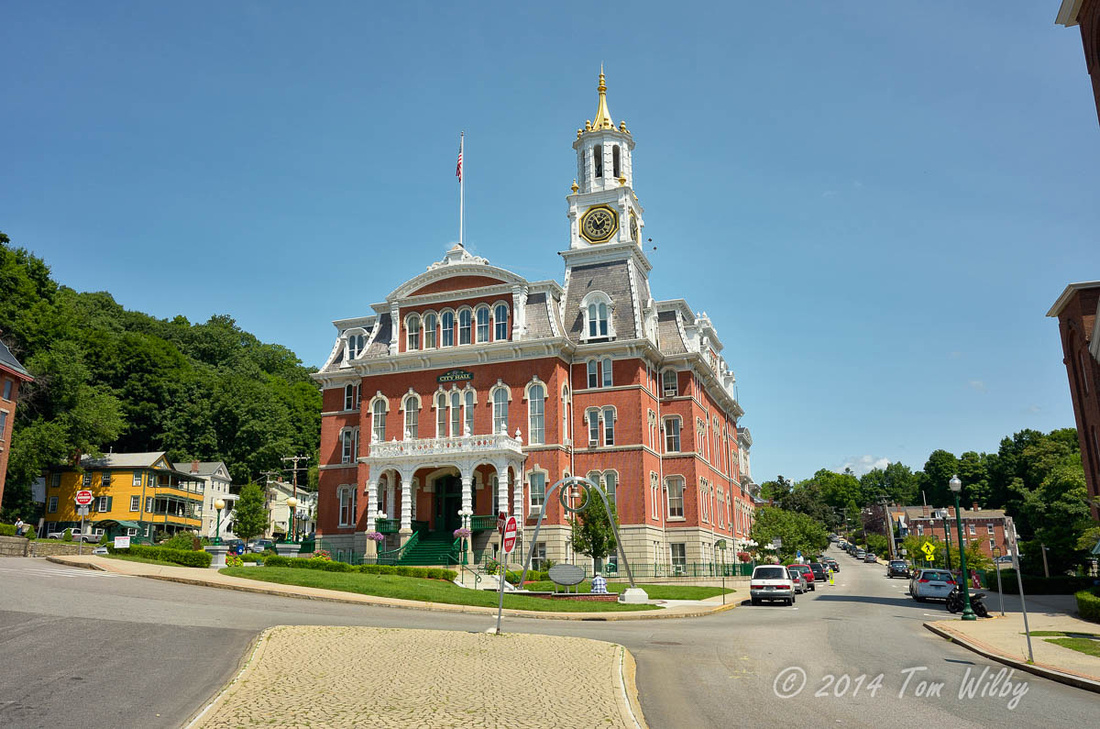 Norwich City Hall built in 1870.
Ruins of the Ponemah Cotton Mill built circa 1866.
The mill, including several additional buildings, once employed over 1600 workers.
The old mansions of Newport, Rhode Island are amazing and set in a beautiful area. I can see why people flock to this coast. The local Preservation Society owns and offers tours of several of the homes.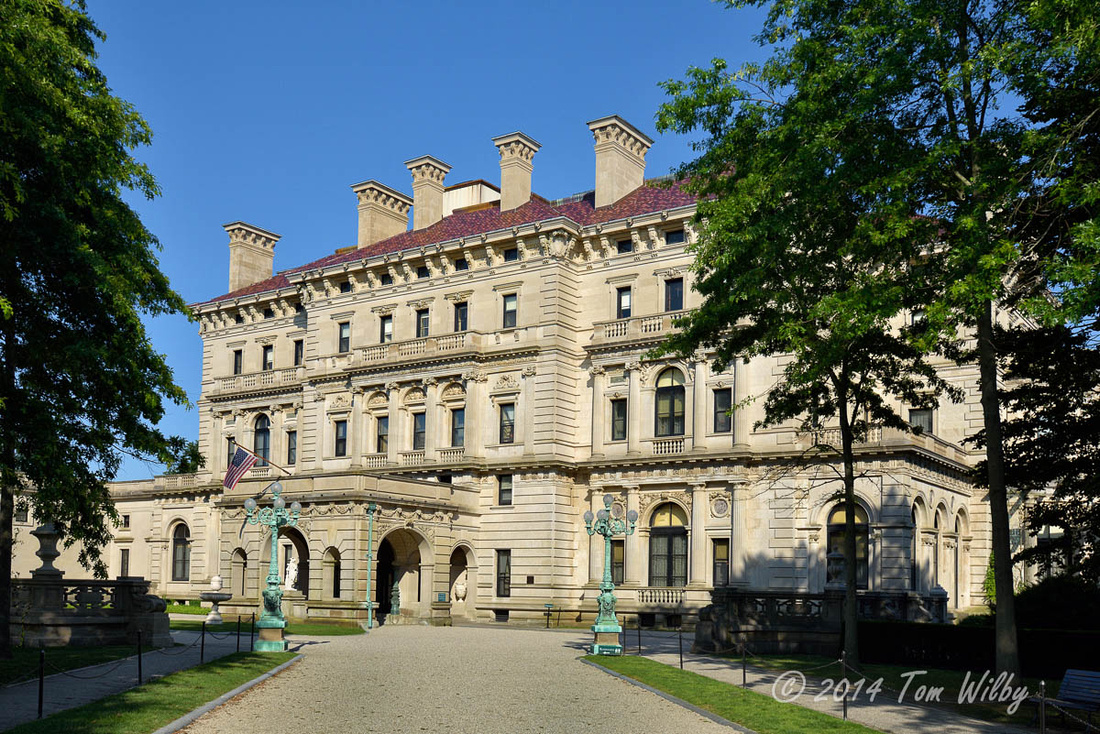 The Breakers, 1895.
The Elms, 1901.
Beautiful coastline.
If you go in an RV, stay at Paradise Motel and RV Park in Middleton. The motel is no more, but the RV sites are roomy and so close to the mansion tours.
On to Cape Cod. I wanted to visit Martha's Vineyard, so we took a passenger ferry over to the island for the day. Only having a few hours we thought we'd book a bus tour around the island. Hmmm, turned out to be a rickety old school bus that was too big to get off the main roads. We were not thrilled about that, but spent our remaining time enjoying walking around Oak Bluffs.
Victorian homes in Oak Bluffs.
Gingerbread houses in Oak Bluffs.
If you lived on Martha's Vineyard, you could have a view like this.
Tom wanted to go back to Boston as it had been 20 years since our last visit. We walked the Freedom Trail and had dinner in a 1780's tavern that was frequented by Paul Revere and visited by George Washington (that guy really got around, didn't he).
Jeanie waiting for the commuter train to Boston.
Old North Church on the Freedom Trail.
Street performer flipping over audience volunteers.
Boston skyline.
Bunker Hill.
Tom, the grill master.
Next month: New Hampshire and Maine.